5 Things to Do To Create A Visually Attractive Google My Business Listing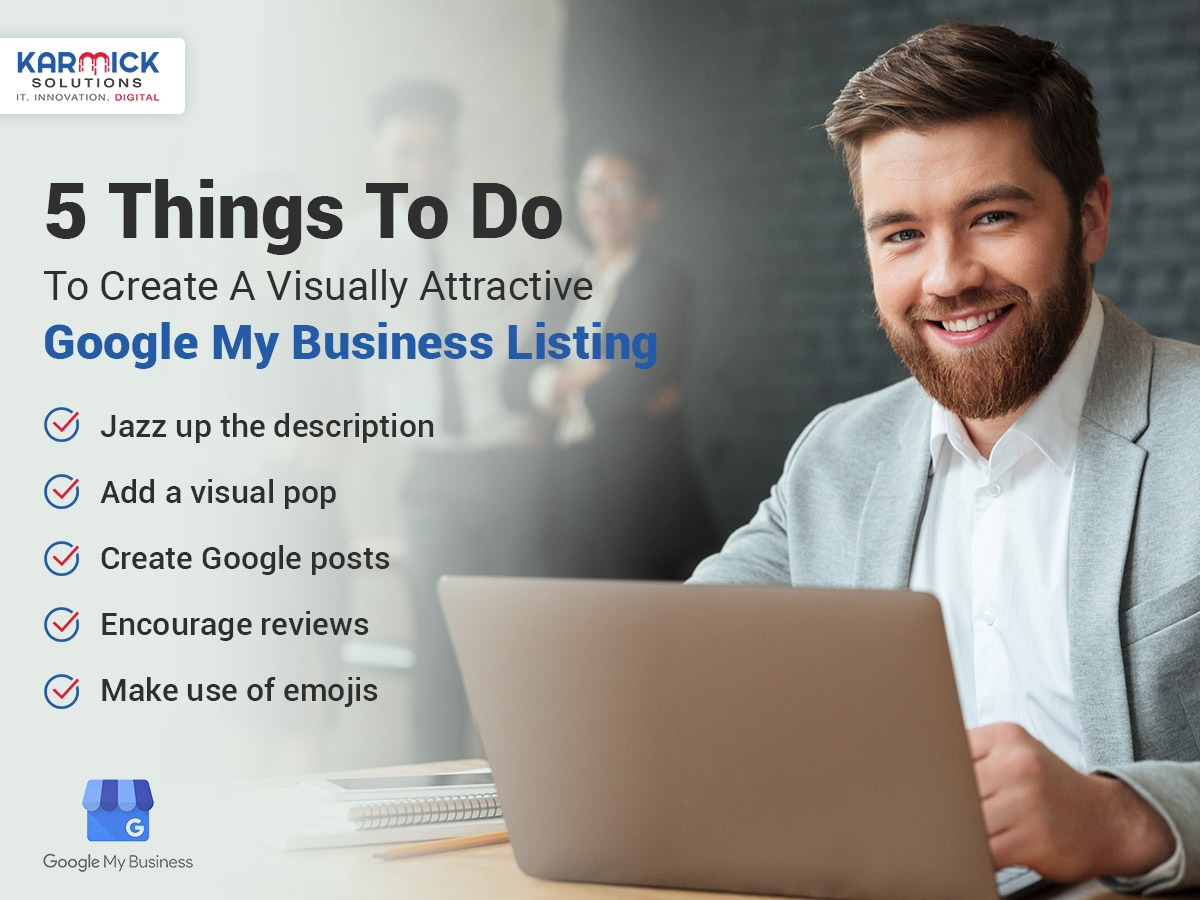 "You used to ask a smart person a question. Now, who do you ask? It starts with g-o, and it's not Go…."-Stephen Gary Wozniak
The above quote by an American engineer and entrepreneur speaks volume about the growing importance of the search engine. If Google search results are not displaying a certain product, service, place or business, many are quick to conclude that it doesn't even exist! So, for a business, it is imperative to have a Google My Business (GMB) listing.
However, when the competition is fierce, creating a GMB listing which is eye-pleasant becomes a necessity. Your business must be visible in local search results when your potential customers or clients ask a query about the products or services that you offer. In short, creating a visually attractive GMB is essential for local SEO.
Jazz up the description
To make your GMB listing visually attractive, jazz up the same. The description should be informative and interesting to generate curiosity among your prospective clients or customers. Take care of the character limitation while writing the description. Crafting your words to write a description with the most important keywords and your location will make it likeable.
Add a visual pop
Add relevant images and videos to your GMB listing to make it stand out in a crowd. Remember, approximately 65% of people are visual learners. So, if you run a clothing store, a store that sells some amazing products or a restaurant, posting attractive images will have a huge impact on the viewers. You can also add videos of 30 seconds to share information about your business engagingly.
Create Google posts
Think about these Google posts as social media posts that you schedule to draw visitors to your social media handles. You can put information in these posts that you can't put in your description.
If you run a restaurant where you are celebrating the 4th of July, you can convey that information to your customers by creating a Google post. Include a call-to-action to book a table or link it to a page within your website to have the best outcome. Be it a special event, exclusive sales or a new product launch, you can create posts for all!
Encourage reviews
As you probably know already, reviews are vital for any business. They can make your GMB listing appealing to your potential clients or customers. Encourage your clients or customers to share their views about your products or services. Try to manage the reviews because some of them may be negative.
Make use of Emojis
You have added emojis to your Facebook comments innumerable times. Now, it is time to make use of these emojis to attract your target audience. A substantial number of young people even love to include these while searching for a place or product on Google. So, do not forget to add these in your description!
To improve your online visibility, it is imperative to implement all the essential strategies, and creating a visually attractive Google my business listing is a small step towards the same.