Why Choose React Native For Your Next Mobile App Development Project?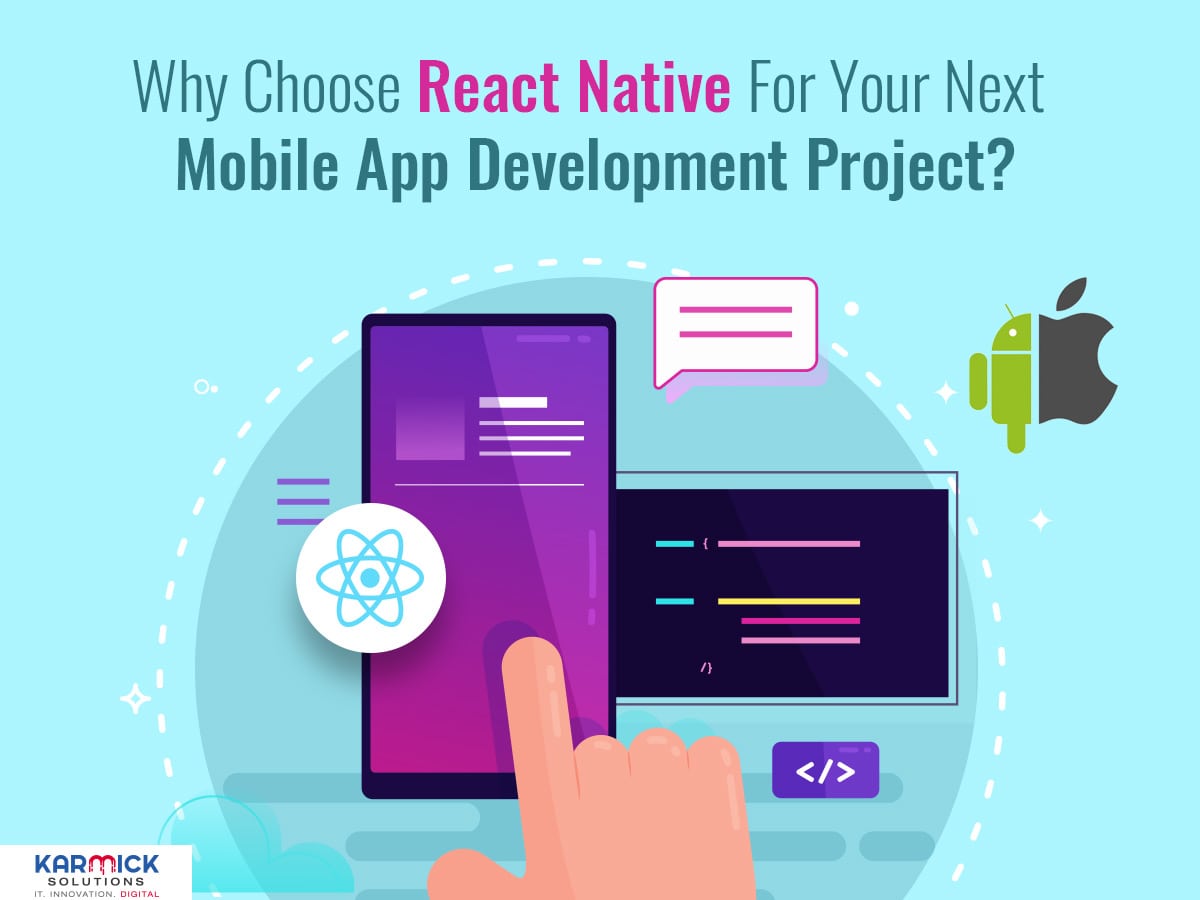 Do you know that whether it is Facebook, Tesla, or Walmart, all these brands rely on the power of React Native for their high-end applications? The open-source framework launched by Facebook in 2015 is now a darling of mobile app developers worldwide! The reason is the tremendous rise in the demand for iOS and Android apps. In this respect, React Native is fast emerging as the ideal application framework to bridge the gap between the two. No wonder; a lot of developers are trusting React Native for their mobile app development projects. If you are one among them, let's dig deeper to understand what makes it the best bet.
Supports Cross-Platform App Development
For any organization, maintaining two separate apps to serve the same purpose becomes a headache. Yes, many businesses have both android and ios apps to reach out to their target customers, but this also proves too costly. Here comes the react-native for their rescue as the framework supports cross-platform app development and eliminates the need for developing multiple applications.
Facilitates Faster App Development
Building everything from scratch only causes a delay in the development process. With its vast online community of developers, React Native offers tonnes of components that a developer can use to build a mobile app. They can use a shared layer for iOS and Android devices, which makes the development of React Native apps almost 30% faster! Now, if this is not a helluva benefit, what could be else?
Enables Hassle-Free App Update
Realizing missing out on a typo or the need to tweak a feature after publishing the app on the App Store or the Play store is the worst nightmare of a mobile app developer. However, when it is all about updating a react native app, it can be updated easily via code push. So, developers can really make deployment of mobile app updates directly to user devices in minimal time.
Perfect For A Tight Budget
While choosing the react native framework for mobile app development reduces the development time significantly, it also offers an obvious advantage. Yes, it is the flexibility to work with a tight budget. For small companies or start-ups where maximizing ROI is a matter of survival, this benefit of using react native for getting highly functional and eye-catching apps is no less than a boon.
Look & Feel Of A Native App
Contrary to PhoneGap or Ionic, apps developed with React Native uses native UI components, which means that they will exhibit a look and feel of a native app. This advantage vastly improves the user experience as it is the same across both android and ios platforms.
In short, there is no doubt that it is a business-friendly framework for building highly functional mobile applications. So, if you are thinking of using this excellent framework for your business, hire a mobile app developer from a reputed react native app development company and reap the benefits.