Rise In Demand For Contactless Payment In The Wake Of COVID-19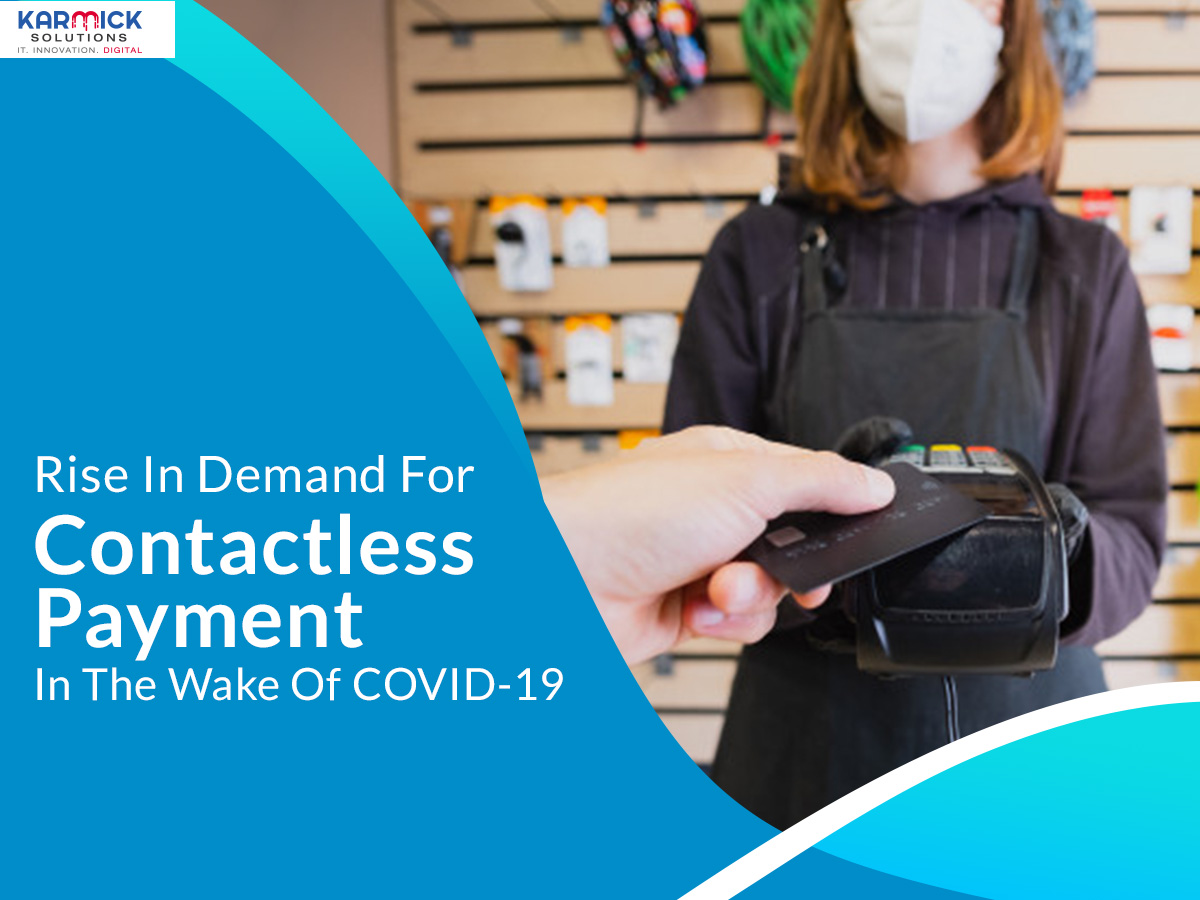 Due to the raging pandemic that has devastated the entire world, contactless payment is gradually gaining strength. Today, people are highly concerned about the spread of COVID-19 through cash. Moreover, in recent studies, it has been found that the deadly virus can survive on solid surfaces for up to 72 hours. It is not that only government or big businesses are focusing on contactless payments. In the wake of Covid-19, even small businesses are seeking a quick path to recovery. For the same, they are looking for contactless payment solutions.
So, if you are also running a shop and thinking about offering contactless payment option to your customers, the blog is for you! Read the blog to know more about contactless payment and the other reasons behind its rise.
What exactly is contactless payment?
When you pay by using your card, you have to swipe it on a machine and then enter your 4-digit PIN number. However, in contactless payment, all that you have to do is to tap your card on a point-of-sale terminal, and the payment process will be complete. The technologies that enable this type of payment to function are Radio Frequency Identification (RFID) or Near-Field Communication (NFC).
Reasons behind the rise in demand in contactless payment
Several compelling reasons are encouraging store owners to make a move towards contactless payment.
Saves precious time
With no need to enter a PIN number, the tap-and-go mechanism saves the precious time of customers. Now, they have to only tap their card against a screen. This facility makes a big difference in today's world, especially when everyone everywhere seems to be super busy.
Reduces long queues
Did you notice some customers enter your shop and then prefer to quickly leave because of the long queues for payment? So having a contactless payment that does not require the PIN number means quicker payments and smaller wait-time.
Improves the shopping experience
While you may be implementing all recommended practices like social distancing markers, face masks, and hand sanitizers, offering a choice of contactless payment makes your customers feel safer and valued. This ultimately improves their overall shopping experience.
The real challenge is now to find an affordable and user-friendly contactless payment solution as sooner or later, this will become a way of life across the world. So, get in touch with a reliable IT company that can be your partner in contactless payment development.