Ways Blockchain Technology Can Help Your Business To Grow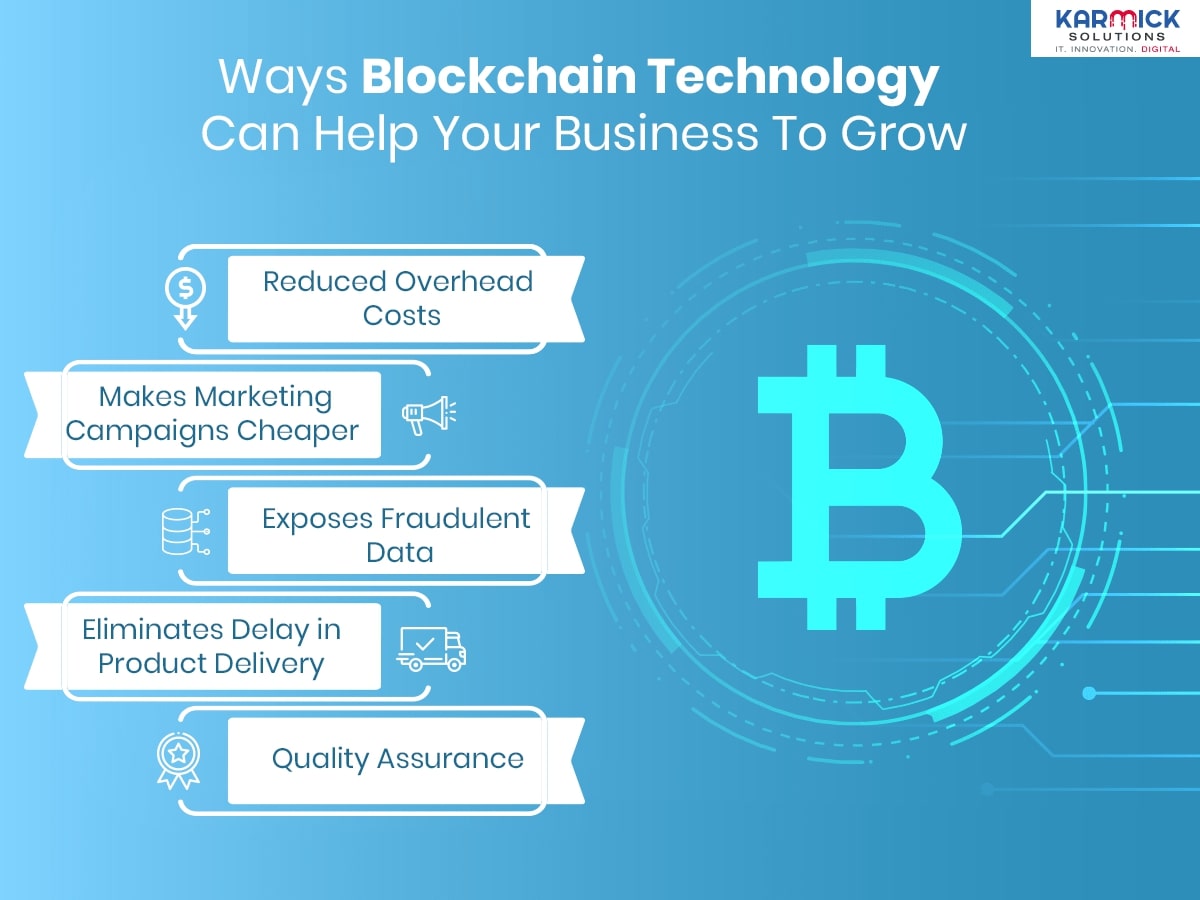 Blockchain technology is already securing its position as a helping hand for businesses across the world. It has become a buzzword in most industries. Starting from finance to real estate and pharmaceutical to retail, it is gradually moving towards becoming mainstream. Even small businesses are keeping an eye on blockchain technology to understand how it is helping various sectors. Let's have a look to discover how it can help your business to grow.
Reduced overhead costs
Adopting blockchain technology by businesses can also help in lowering the overhead costs by reducing the need for any fee payment. Let's take the example of PayPal. The leading American online payment system had already started to use blockchain technology to verify its cryptocurrency transactions. Millions of merchants in the US now don't have to pay any additional transaction fee at checkouts. Such a reduction in overhead costs goes a long way in boosting business growth.
Makes marketing campaigns cheaper
It is a well-known fact that blockchain technology cuts the middle man. So when it comes to implementing marketing campaigns, using blockchain technology means advertisements without the involvement of third parties and assurance of more accurate targeting. Moreover, the blockchain validates the journey of a customer by verifying the ad delivery. It also reduces the chances of bot views. Thus, businesses can now have cheaper and effective marketing campaigns.
Exposes fraudulent data
In most businesses, paper is getting replaced by digital data, and this trend is also giving rise to fraudulent data like double purchases, identity theft, financial statement fraud, and more. Blockchain as a decentralized-shared ledger creates a tamper-proof environment where there is no possibility of such fraud as it becomes secure to view, share and store data by eliminating the need for multiple layers. Moreover, when there is such an assurance of robust data security, it becomes easier for businesses to build trust among their customers, essential for overall growth.
Eliminates delay in product delivery
SMEs often suffer because of delays in product delivery due to issues in supply chain management. Believe it or not, this delay leads to significant loss and hindrance in growth. Blockchain technology eliminates this delay in product delivery by enabling them to track their products from the manufacturing to the transportation stage by its power of ensuring complete transparency and robust security.
Quality Assurance
Customers always want to have products that offer value for their hard-earned money, and the innovative technology ensures the same by providing quality assurance. The technology enables the customers to track the product origin and even its entire journey by integrating the product with its ledger. When customers are aware of the excellent quality of products, they are more likely to buy those products, which means a rise in sales.
There is no doubt that businesses that will not adopt blockchain technology will be considered outdated. So, to stay competitive and relevant, you also have to soon adopt innovative technology.