Know The Benefits Of Using Content Delivery Network (CDN) For Your Website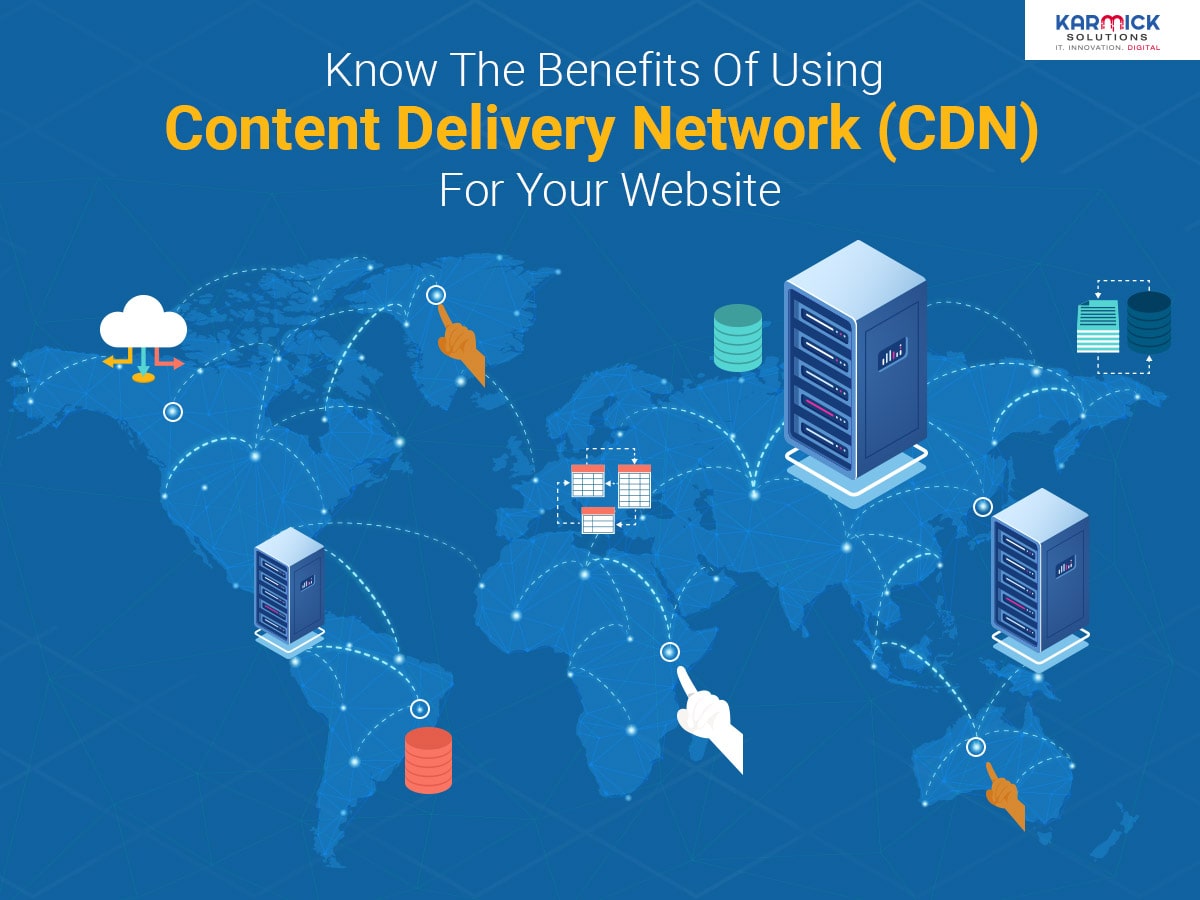 With billions of users, the internet is now an infinite virtual landscape that offers businesses a unique opportunity to reach a wide customer base. However, delivering a commendable web and user performance is not without hurdles. Some of these are poor connection, security threats, delay in data transfer, and so on. If you are an entrepreneur running an online business, you must have experienced these hurdles already, and here comes the content delivery network (CDN) for your rescue.
What is CDN?
Well, it is a system of servers deployed in various geographical locations. It actually keeps a cached copy of a website on several servers spread around in different places. You will be surprised to know that more than 41% of the top 10,000 websites are currently using CDN, and why not? After all, there are several benefits of using CDN for your website. There are many CDN providers such as StackPath, GoogleCloudCDN, Amazon S3 Bucket, and Rackspace that can help you to add CDN to your website so that you can reap the benefits.
Benefits of using CDN for your website
Increases your website speed – when a user clicks on a page on your website and discovers that your website's web pages are not getting loaded within a second, he or she is likely to leave immediately and a potential conversion is lost. Do you know that a delay of just one second in page load can cost you a decrease in conversions by almost 7%? Over the long term, such losses can prove fatal for your business. However, the use of reliable CDN prevent delay in load time and increases your website speed leading to more conversions and traffic.
Ensures global reach – There is an exponential growth in the number of internet users of the past decade. So, businesses are also starting online stores or websites to have an online presence but global reach is not assured as the content is not delivered efficiently to any user trying to access the same from any location. CDN eliminates this problem by removing the interruptions that occur in long-distance online transactions.
Seo-Friendly – Page loading speed is not only significant to guarantee more conversions and visitors, but also from the search engine aspect. It is closely liked to your website's page rankings. Remember, Google loves fast websites and so page speed is crucial. So, when you use a CDN for your website, your website will load faster and become search engine friendly.
Mitigate DDoS attacks – Distributed denial-of-service (DDoS) attacks are real! Malicious attempts are made to disrupt the usual web traffic. This may be of a targeted server, network, or service. Using a CDN mitigates such risks by providing additional security including, Secure Sockets Layer (SSL) and secure token.
Saves your money – The cost of hiring different service providers all over the world to host your website and make it accessible to a global audience is a costly affair. However, when you hire a CDN, there are noticeable savings as there is no need to pay for foreign hosting. Businesses with a shoestring budget are always recommended to use CDN.
Round-the-clock support – Like many other popular web hosting service providers, a reliable CDN also offer 24×7 customer support for your website. Whenever there occurs any problem, it fixes all the performance-related issues.
Seamless Integration – It does not matter whether you are running a WordPress website or a Joomla website; a reliable CDN can be deployed on any platform within a few minutes. For example, if you have a WordPress website, there is a WordPress CDN Enabler plugin that you can use to implement CDN in easy steps.
Nowadays, there is a growing trend of hiring a CDN over the web as at the end of the day, it is the performance and security of a website that matters, and a reliable CDN delivers the same. The benefits of CDNs is not just limited to e-commerce websites, it also extends to mobile apps, media websites, websites of banking institutions, and much more.