Things SMBs Should Consider During Magento Migration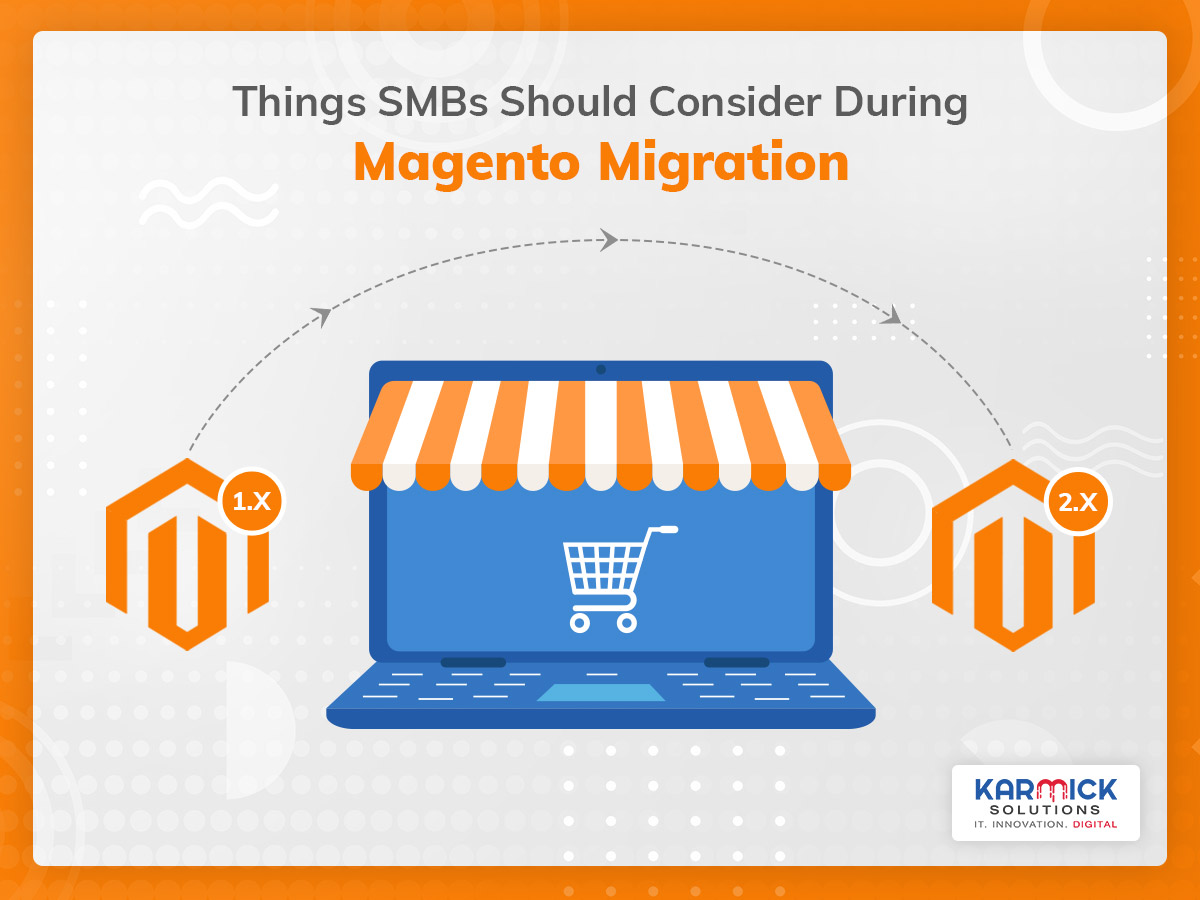 Are you an online merchant or a small business owner having a Magento store? It is vital to be aware of the latest technological changes to survive in a competitive world. As you know, Magento has already announced that its software support will end on 30 June 2020. Earlier, we have discussed the reasons for which you must migrate to the new version. So, if you are ready to dive, you must know that there are certain things that SMBs should consider during Magento migration. After all, the process is not as easy as dragging and dropping. So, here we go.
Understand the complexity
Let's acknowledge that migrating to Magento 2 will not be a cakewalk. The architecture of the new version is a bit different from the earlier one due to the addition of several new technologies such as Apache, Varnish, Symfony, etc. So, you need to understand the complexity level to evaluate the time and effort that will go into the overall migration process.
Know the necessary tools
Do you know there is a handy data migration tool for transferring data from Magento 1 to the new version? Created by Magento, this is a command-line interface (CLI). It is there to help store owners like you. So, try to find out more about such existing tools to ensure a hassle-free migration.
Pay attention to media files
The process of migration of your media files (images for products or categories) will not be the same as that of your product data. You may have to migrate them manually if your media files are in the Magento database, and this can be a time-consuming process.
Migrating Extensions
The extensions of Magento 1 are not compatible with that of Magento 2. So, in such a case, you have to do code refactoring. Yes, you may consider making use of the code migration toolkit to help you out, but this is not going to be an easy affair.
Post-migration issues
Sometimes, despite planning, all things do not fall in the right place. You may come across error messages. There may be several duplicate URLs, which can become a cause of concern from an SEO viewpoint. So, don't panic! Such errors can be fixed easily by reaching out to skilled Magento developers.
So, Magento migration is a tedious process that demands proper planning and some technical knowledge too. If you are not familiar with such technical complexities, hire a Magento developer from a top Magento development company.